McQueen tribute and the Labour of Love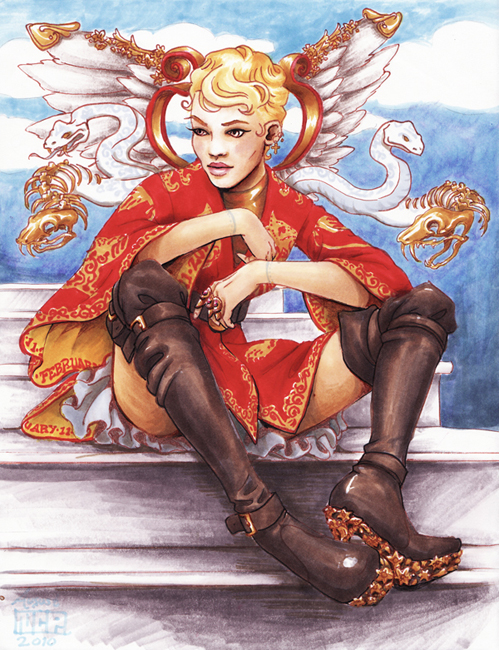 Apologies for not posting in a while, but it is because I have been working on a promotional blog for the Labour of Love shop in Old Cabbage town. It's a fun and funky giftshop/gallery right on Carlton near Parliament if you want to visit in person, or follow my updates on the blog! We carry everything from cute to crass … and everything inbetween. Just got in Valerie Dumaine's fall collection too. It's a beautiful shop with exposed brick walls and sleek displays, plus a gold and black theme which won me over.

PS: the catering service nextdoor, Daniel et Daniel is amazing! They've won many prizes as best in Toronto, and they cater to the Queen when she visits. It makes the trek to the East End bearable…

I have been keeping very busy doing alot of graphic design for Labour of Love, as well as product shots for the owner's online shop: Shopaganda and promotional fun stuff.


But I did manage to complete one ink & marker drawing. It's an Alexander McQueen tribute, featuring a stunning outfit from his last collection. Crimson and gold kimono minidress, killer boots, antatomical china-print twinheaded snakes with gold skulls, and wings – just a few of my favourite things!