psychedelic encounters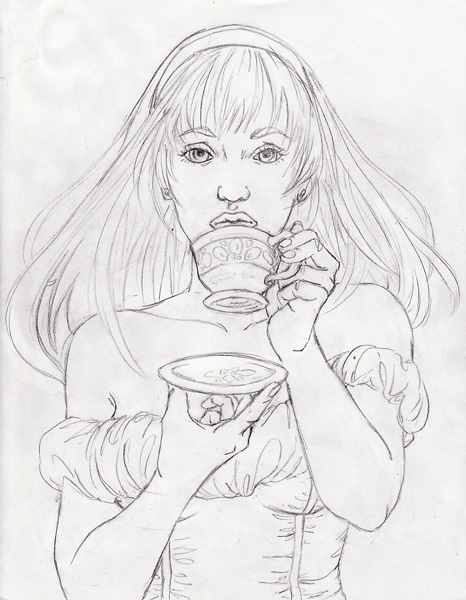 If you don't believe drugs have done good things for us, then go home and burn all your records, all your tapes, and all your CDs because every one of those artists who have made brilliant music and enhanced your lives where RrrrrrrrrrrrrrrrrrEAL fucking high on drugs. The Beatles were so fucking high they let Ringo sing a few songs."
– Bill Hicks
These are two sketches from back in 2007. I felt they complimented each other.
The first is Alice, all too well known pop-culture reference. Originally for Nichole's screenprinting project, but we chose Pocahontas instead.
The second is a gutterpunk I had the pleasure of conversing with on Queen West. We sat on planks of wood that slid around on the mud floor of this abandoned shop and discussed politics, kedamine, and the benefits of panhandling with a dog companion. The last time I saw him he was working the Spadina-Queen intersection with the squeegee kids. The lyrics are NineInchNails.