Tragically Maynard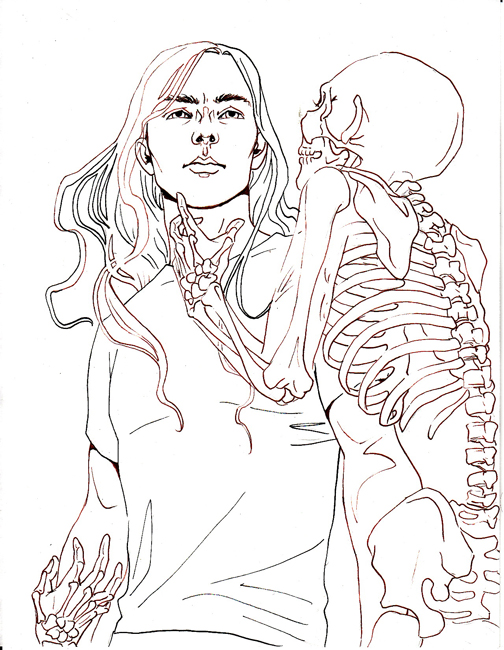 Maynard James Keenan is a genius in his own right, I've been thinking of how to depict him for a while. (TOOL. A Perfect Circle. Both of the more famous projects he's been the frontman of already carry a strong, dark aesthetic. But I wanted to shy away from the typical multi-pupil eyeballs and psychedelic god-type imagery. Maybe I'll use some in the background….)
Listening to The Tragically Hip's "38 Years Old" set some gears in motion inside my cranium. Rough sketch so far: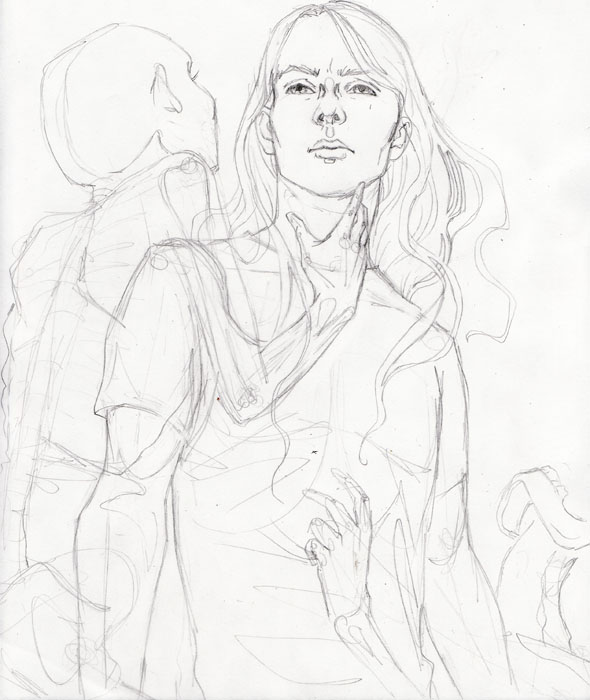 If you haven't heard anything from the Hip, you need to check out 38 Years Old:
Youtube mp3 – 38 Years Old
If you're Canadian and haven't heard it, shame on you.
" twelve men broke loose in seventy-three,
from Millhaven Maximum Security.
twelve pictures lined up, across the front page.
seems the Mounties had a summertime war to wage.
the chief told the people they had nothing to fear –
said, "the last thing they wanna do is hang around here"
they mostly came from towns with long french names,
but one of the dozen was a hometown shame.
same pattern on the table.
same clock on the wall.
been one seat empty, eighteen years in all
freezing slow time, away from the world –
he's 38 years old, never kissed a girl
…."

Ect.
UPDATE
Twenty-six skeletal references later, and this piece has progressed a bit…